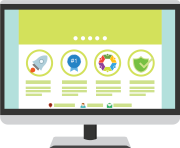 SEO Audit Request Form
Let's find out your share of internet search traffic.
Our SEO Analysis provides insightful information such as:
the amount of traffic you are receiving
the amount traffic your competition is receiving
suggestions on improvement areas
traffic behavior
how long are they visiting
missed opportunities
Our report is an in-depth website SWOT Analysis that provides the above and more.
Thank you!
We will reach out within the next few business days with your report.