Reach the Unreachable by Duplicating Your Best.
BY TIM McILVAINE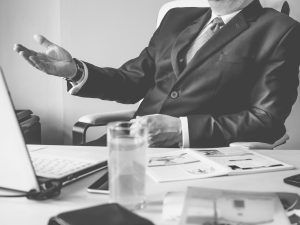 Whenever you're a wholesaler, reseller, middleman, or any other person selling your service or product to someone else to sell to their clients, you have to prove your worth with every meeting. And this is more true in financial and professional services than anywhere else.
How do you do this?
By building a relationship with the person selling your product.
By becoming a reliable source of valuable information.
By providing value beyond just something to sell.
Yes, you need to give them product information, but they can get that from just visiting your website and reading a marketing piece. (And let's be honest; how often does your product information change?) Give them information about their target audiences. Give them information about pending legislation. Give them information they'd not be able to easily access without you.
Richard Sincere, founder of CEO of Sincere & Co., said it simply, "Advisors have become immune to sales pitches. What they really want is access to asset managers' intellectual capital."
Advisors, brokers, and agents are simply too busy to meet with every wholesaler who calls, especially when you consider all the different ways they can get what they need.
"Even the few wholesalers I work with know that they have to offer me something of value if they want my attention," said Stephen Barnes, a Certified Financial Planner and co-founder of Phoenix-based Barnes Investment Advisory, Inc.
According to a reader survey conducted by Advisor Perspectives in December 2015:
Only 39% of advisors rely on wholesalers for information.
63% use third-party research sites like Morningstar as their primary resource for fund-related research.
32% use fund company websites.
But some of your wholesalers are successfully and consistently getting in front of people and establishing relationships. How are they doing it? And how can you replicate that?
The only way to find out is to talk with them, listen to their calls, read their emails, ride along with them, and talk to their clients. Figure out their "secret sauce" so that you can give the recipe to the rest of your wholesalers.
Here are the four steps we've repeatedly used at Weber Associates with a variety of professional service providers, especially those in the financial industries.
Assess. Learn what your highest performers are saying and doing most effectively, as well as what your lower performers aren't.
Build. Define the ideal sales process and create tools that others can use to replicate the actions and success of your highest performers.
Implement. Roll out new processes and tools, and provide on-the-job coaching to help establish effective actions that become habits.
Check. Conduct regular health checks and measure key metrics to confirm compliance and correlations between actions and success.
And how have these steps worked for our clients?
Nationwide Insurance: Increased division sales by 28%
Empower Retirement: Increased retirement plans sold by 32%
The Hartford Individual Life Insurance: Increased life insurance premiums sold by 20%
If you'd like to learn how we can help your wholesalers more effectively reach more advisors, please contact Tim McIlvaine at 614-484-0264.