There are lots of firms out there that know how to market things that sell themselves.
Our specialty is helping clients sell things that require education, explanation, and sometimes, a little hand-holding.

"Your organization's ability to create, manage and implement communication initiatives while showing extreme flexibility with our fast-paced environment has been fabulous. Your people are high integrity and creative professionals whose only goal seems to be to make their clients look good!"
– Group Manager
Weber Associates

is the frontline firm that blends sales and service consulting, marketing, and pipeline development to

deliver predictable and profitable growth to our clients.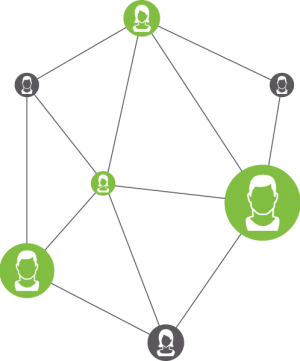 It's Everywhere.
The frontline used to mean just one thing: your salesforce. Today, your frontline is far more. Yes, it's still when and where your salespeople meet with prospects and clients. But it's also when existing customers contact your call center, and where they interact with your service technicians. It's when potential customers visit your website, and where they find you during a Google search. It's when they open their mail, and where they check their email. It's when they shake your hand, and where they learn about your new product. It's when they watch your online video, and where they see your banner ads. It's when they walk into your store, and where they spend far too much of their time…on social media.
Surprisingly Human
At Weber, we take a surprisingly human approach to collecting and interpreting analytics. What does that mean? It means looking at the people behind and beyond the numbers. Not just tracking how many people bought something, but appraising why they did or didn't buy it? Not simply counting the number of seconds a person is on hold, but quantifying the mood a caller is in at both the start and the end of a call. Not merely checking boxes for completing certain activities, but actually measuring how effectively those activities influence customer loyalty.
We measure the human factors that other places don't — or can't.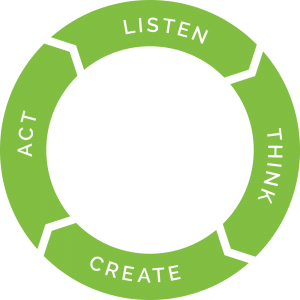 Listen First.
Want to know what to say? When and where to say it? And to whom you should say it? Then start listening. At Weber, listening is the first thing we do. We listen on social media, and we listen in on calls to your call center. We listen to what customers say during focus groups, and what your salespeople say during ride-alongs and secret shopper trips. We listen to what your competitors are saying, and how your audience is responding. Once we've done all that listening, we start thinking, creating, and acting. And then once our audience starts reacting, we listen some more.

"Your team brought essential sales knowledge and call center expertise to bear in developing an innovative, consultative approach to tackling sales by building a program around the 'moment of truth' – during the critical interaction between our agents and customers."
– Senior Operations Manager
Some Thoughts.
Weber Associates is filled with smart people who are knowledgeable on and passionate about a wide array of topics – including marketing, sales, customer relations, branding, advertising, information design, change management, communications, and more. If you click on the stories or social icons above, you can start to understand what we do, how we think, what makes us different, and why we are so passionate about it all.

"In the end, our collective insistent drive for results paid off…(and) increased revenue 13% more than the control group in just 4 weeks."
– VP, Sales
Say Hello.
We are writers and analysts. Strategists and designers. Managers and bookkeepers. Directors and developers. We are also parents and children. Artists and cyclists. Coaches and musicians. Teachers and learners. Learn more by scrolling through and reading about all of us associates at Weber Associates.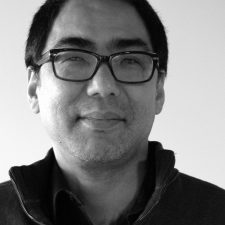 With over 20 years of consulting experience, Koichi spent his early career helping Fortune 500 companies tackle their biggest front line problems. At Weber, he consults clients on business strategy and customers sales and service. Koichi lives in Chicago where he's always exploring the latest gadgets to add to his growing collection.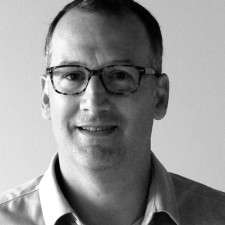 Andrew got his start at Weber as a graphic designer over two decades ago and has worked with over 300 clients including Sprint, Liberty Mutual, American Red Cross and AT&T. When he's not collaborating on projects or singing loudly around the Weber office, Andrew enjoys spending time with his family and best (dog) friend, Jack.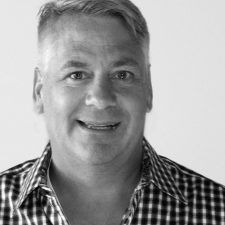 Tom has spent the last 25 years as a Management Consultant helping some of the world's most recognized brands improve business performance in Strategy, Sales, Marketing, and Supply Chain. Tom enjoys spending free time with his 3 children and staying active golfing, boating, scuba diving, skiing and driving high performance sports cars.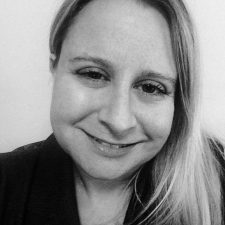 Since 2000, Lauren has accumulated an impressive and loyal client list including Nationwide, AT&T, J.P. Morgan, Capital One, Humana and John Hancock. Lauren lives in Arlington, VA, and is a proud New Jersey native, die-hard Red Sox and Redskins fan (even during the painful years), sometime world traveler and unabashed animal lover.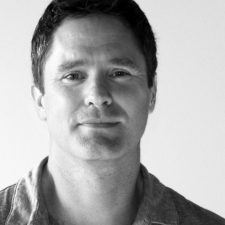 Mike Donahoe
Vice President
Mike's experience in creative services spans across many industries including retail, pharmaceutical and consumer packaged goods. Before transitioning into client management, he spent 7 years in creative development as a Director of Photography. Mike enjoys playing guitar, hiking, camping and spending time with his son, Elliot.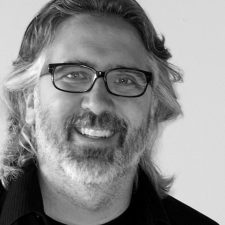 Brad Dresbach
Vice President
Brad came to Weber with a unique background as both a creative and a strategist, having worked with a variety of clients ranging from entrepreneurial startups to Fortune 100 companies. In his free time, Brad enjoys coaching basketball, playing the drums and spending time with his wife and three children.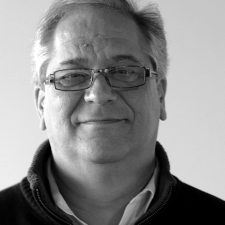 Tim came to Weber with over 30 years' experience developing and executing go-to-market strategies for mid-market and Fortune companies. His expertise in effective lead generation is a strength for the Weber team. In his free time, Tim enjoys playing and watching sports, reading war history books, riding motorcycles and spending time with his children.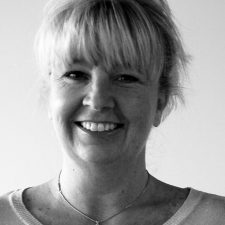 Lisa Longley
Associate Vice President
Lisa started her Weber career after 13 years at Verizon in call center sales, field sales, training, and product management. Her history makes her a true front line expert. You can find Lisa in her off hours cheering on her Texas Longhorns (of which she is a die-hard super fan) and spending time with her husband and puppy.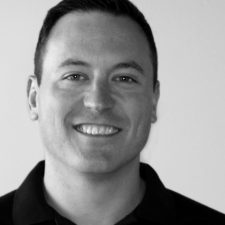 Tim McIlvaine
Associate Vice President
Tim brings over 10 years of experience in financial services, working for J.P. Morgan Asset Management, Smith Barney and Morgan Stanley. Tim leverages his experience to drive results for our financial services clients. He holds an MBA from the Max M. Fisher College of Business, and enjoys golfing and following Cleveland sports.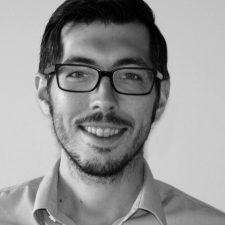 Dylan McGuffey
Marketing/Analytics Manager
Dylan joined the Weber team with marketing experience working for a Fortune 500 specialty retail brand. He excels at blending left-brain analytics and right-brain creativity to unlock hidden trends and ideas. Outside of work, Dylan is a risk-taker who follows the stock market and enjoys extreme adventures like bungee jumping.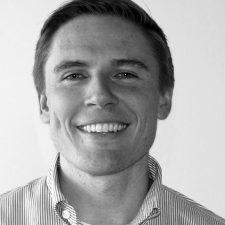 Matt McHenry
Project Manager
After nearly four years as an outside sales rep with a major sporting goods manufacturer, Matt completed his MBA at the Max M. Fisher College of Business before joining Weber. His experience adds a unique, invaluable perspective to Weber projects. He's a self-proclaimed foodie, who also enjoys spending time with his wife and dog.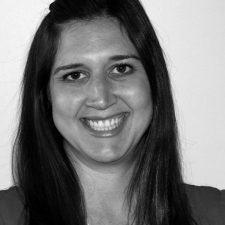 Nicole Sampson
Project Manager
Nicole is passionate about investing time, creativity and strategy into her clients. Throughout her career, she has worked with a variety of brands, including Del Monte, TAG Body Spray, Nestlé, Mickey's Fine Malt Liquor, and the National Pork Board. In her free time, Nicole enjoys getting competitive (basketball, soccer, cornhole, you name it…), cooking, going to concerts, and spending time with her husband and son.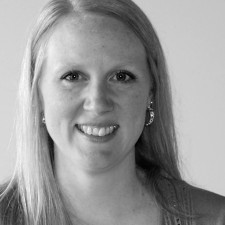 Annette joined Weber with 10 years of experience auditing at a public accounting firm and working for a mid-size company in the health care field. Her background helps Annette support Weber in its continued growth and profitability. In her free time, she's busy keeping up with her two boys and occasionally finds time for a good book.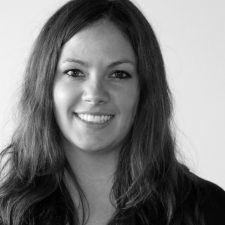 Danielle Winter
Office Manager/Accounting Assistant
Danielle's background in contracts administration and accounting gives her a detail-oriented, can-do mindset that keeps Weber running smoothly. When she's not making magic happen around the office, she enjoys playing video games and the bass guitar, snowboarding and traveling.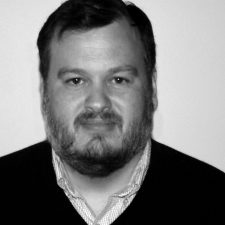 Rick Jenkins
Senior Designer
Rick has had one of the longest tenures at Weber, where he has wowed clients like Sprint, Verizon and Chase Bank with his impressive graphic design and production skills year after year. His true passion outside of work is being involved with his college fraternity, and we picture him as "The Godfather" from the movie Old School.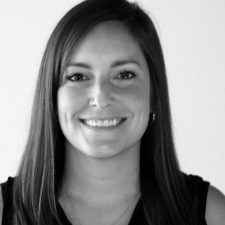 Elisa Siesel
Senior Designer
Elisa plays a key role as a Weber designer and never fails to impress clients with stunning concepts and impactful visuals. She is an integral part in the development of many marketing tactics for one of Weber's largest clients. Outside the office, Elisa spends her time traveling the world and watching the newest blockbuster movies.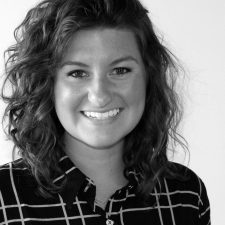 Katherine Koziol
Senior Copywriter
Katherine gained experience in promotions and B2B marketing and communications before joining Weber. Her knowledge about public relations and creative writing make her a valuable member of the Weber team. During her free time, she enjoys road trips, songwriting and boating.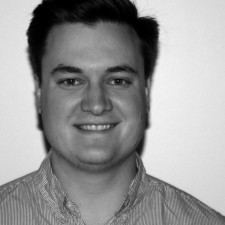 Tyler Masterman
Senior Consultant
Tyler brings a diverse background to Weber, having completed internships with The OSU Wexner Medical Center's Strategic Communications and Marketing Department and a PR/marketing firm in the DC area. A Maryland native, Tyler expectantly loves crab cakes and football – especially his Ohio State Buckeyes.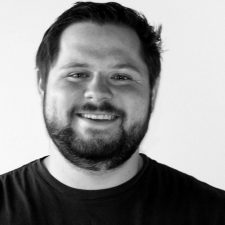 Scott Porter
Senior Consultant
Scott brings a unique perspective to Weber, having graduated with a Bachelor's degree in Philosophy, Politics and Economics. His extroverted personality helps him facilitate working relationships – and make him a perfect member of our team. He spends his free time rooting for Chicago sports and listening to 80's music.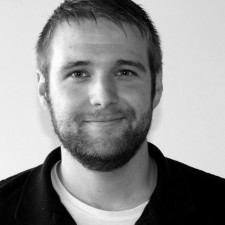 Andy Smith
Senior Business Analytics Consultant
Before coming to Weber, Andy graduated from Ohio State University with a Masters in Statistics. While there, he spent his time teaching introductory level statistics courses where he gained an eye for producing sophisticated, but visually appealing solutions. In his free time, he enjoys binging on Netflix and cheering on UK basketball.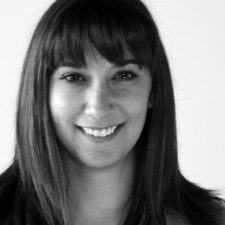 Abigail brings a multi-disciplined design background to Weber, originating from a degree in architecture and developing into a career in graphic design. A graduate of Miami University, she remains involved nationally with her fraternity. She's also a die-hard Cleveland sports fan. Don't believe me? A glance at her LeBron desktop background should fix that!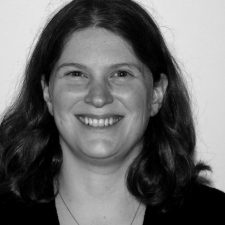 Trained in both commercial and fine arts, Jessica brings a diverse professional experience that includes animation and both digital and print design. Jessica has been an art teacher, plays the koto (a Japanese string instrument), and enjoys traveling, playing video games, and spending time with her husband, son, and two cats.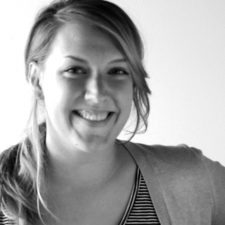 With degrees in both graphic arts and English, Natalie is a versatile designer that is able to provide a unique level of creative service to her projects and clients. She joined the Weber team after designing for a number of restaurants in the Columbus area. Natalie enjoys exploring Columbus' developing brewery scene and skating around with her local rec hockey league.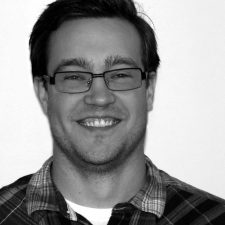 Dan's illustration and fine arts background helps him bring a unique perspective to all of his design projects. A graduate of Miami University with BFAs in both graphic design and studio art, Dan has worked with a wide variety of clients, including corporate, retail, B2B, and non-profit. He's a diehard Cleveland sports fan, and during the offseason, he enjoys painting, cooking, eating, and horror films.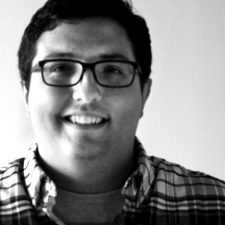 Dan's blend of graphic design and web design skills combined with his knack for advertising strategy brings an insightful set of knowledge to his projects. He leverages his experience as an advertising consultant to provide top-level service to clients. As a published musician, Dan can be seen playing guitar around town in his free time.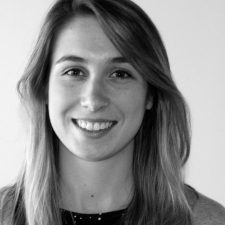 KC's experience in public relations and an education in business and writing brings a unique skillset to each project. She came to Weber upon graduating from The Ohio State University where she picked up a love for exploring Columbus and cheering on the Buckeyes. Away from work she enjoys reading, cooking and baking.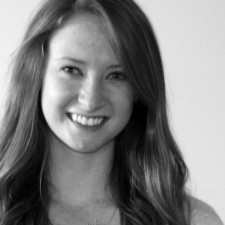 Blaire gained experience in public relations, marketing and economics before joining Weber. A graduate in strategic communications from Miami University, her strength is her analytical writing style. In her free time, Blaire enjoys practicing yoga, cheering for the Toronto Maple Leafs and watching "So You Think You Can Dance" reruns.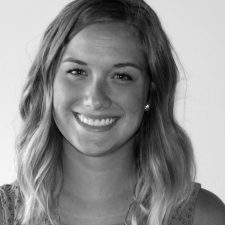 Jenna joined Weber with a variety of sales and consulting experience. A graduate of Wittenberg University, she spent part of her college career studying and working in Wittenberg, Germany. Outside the office, Jenna enjoys golfing, boating and following Cleveland sports.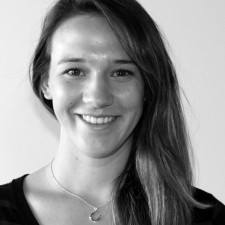 Alexandra Smyth
Consultant
Before joining Weber, Alexandra was a recruiter for the IT industry. Her background translates to a forward-thinking approach that adds value to many Weber clients. Alexandra dominates at office ping pong, which is no surprise – while attending the University of Richmond, she played tennis on a team that won three A-10 championships.
Let's Connect.
Looking for help reaching your target audience? Improving your close rate? Increasing retention? Clarifying your message? Or pursuing the next step in your career? Let's connect and talk about it…
Address: 775 Yard Street – Suite 350,
Columbus Ohio 43212
Phone: 614.222.6806
Email: info@weberassoc.com
Subscribe to our newsletter